Garden Soil Sieve
As a gardener, you will need a variety of tools to properly care for your yard and your plants. The type of tools you have can ease gardening tasks tremendously, will save you time and, as we all know, it is always easier to enjoy gardening when you have the right stuff to work with.
One of the gardening tools you need in your greenhouse or for casual home gardening is a soil garden sieve. This is a very useful tool for a variety of odd tasks at home and especially in the garden.
Read More
Buy Quality Garden Sieves from Sage Horticultural
At Sage Horticultural we sell a wide variety of gardening products, including quality garden soil sieves in various sizes. Our soil sieves are a smart investment because they have a sturdy design and are manufactured from durable materials. You can enjoy continued functionality for many years to come when you choose to add one of these tools for your gardening shed.
Why Every Gardener Needs a Soil Sieve
A soil sifter is used for removing debris from your garden soil or water and can be handy for other tasks as well.
Every gardener should have a garden sieve, whether you are a simple home gardener or a nursery owner. Here's why;
Remove rocks and unwanted things from your soil before using it in garden pots
Remove clumps from your potting soil or compost so you can break them up into smaller pieces. This removes the chances of creating air pockets around plant roots that could result in rotting.
Sift your soil and compost so you can easily spread the soil or add it to tiny pots and trays with ease.
Sieving your soil aerates the soil which promotes healthy growth since plant roots can gain the nutrients they need more easily.
Create a much better-looking greenhouse area with perfected soil
It's also a handy tool for creating your own compost. By sieving out any large and chunky items that didn't biodegrade properly, you can enjoy quality compost and plant a much healthier garden.
Order Your Sieve Now
If you've decided that this is the right tool for your garden care, look no further than Sage Horticultural for quality garden sieves at affordable prices. We offer options in various sizes with different grid sizes too so you can achieve a variety of different soil textures. Therefore, you may want to consider what size of sieve you will need before you start shopping.
You can buy the finest quality sieves from Sage Horticultural and get this item, as well as other products such as benches, tier benches, sprayers, veggie & herb, grow boxes, plant labels, gloves, safety wear, tools, pumps, tree guards, watering products and much more delivered to your doorstep in Australia.
And if you are still not sure about the type of sieve you need, then we welcome you to give our horticultural experts a call on 03 9796 3100 for all the greenhouse gardening advice you will ever need.
Check out our massive range of gardening and greenhouse products including: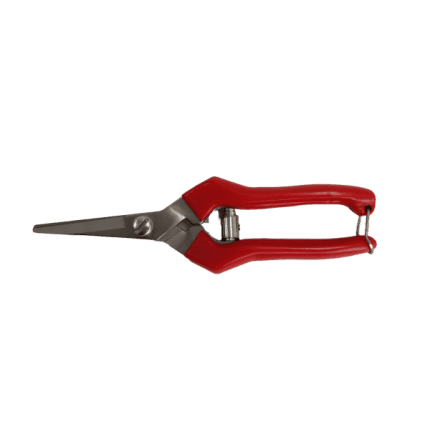 Long Blade Straight Snip. 58mm straight hard chrome blade, steel handles and PVC grips. Used for finer pruning work including