Nursery Supplies In Perth
Sage Horticultural provide a complete range of nursery and garden supplies in Perth and specialised horticultural equipment. As a company that's committed to looking after our customers, we also provide expert advice so you can get the best quality products that you need for your project to be a success. Visit our showroom in Hallam VIC or continue to browse our site until you find what you're looking for.
Read More
Your one-stop shop for nursery supplies in Perth
We are a family run business with over 35 years' experience in the manufacture and supply of top quality nursery supplies in Perth and horticultural equipment. We offer an extensive range of horticultural supplies and services tailored to achieve the best possible results for your horticultural projects.
Some of the services we offer include;
Technical information on how to get the best from fertilisers
Fertiliser formulas tailored to suit each customer's needs
Soil analysis and results
Servicing and repairs for gardening tools and electronic horticultural equipment
Servicing and installation of new machines
Some of the products we stock include;
Greenhouses and accessories
Glasshouses – Eden Range
Propagation machinery
Irrigation & Water Saving Equipment
Nursery automation equipment
Wheel-barrows & Trolley kits
Plant Trolleys and barrows
Fertilisers and soil conditioners
Horticultural films, shades and materials
Vegetable and herb grow boxes
Gardening tools, supplies and safety wear
Nursery Supplies in Perth – We pride ourselves on serving an extensive client base
Our range of products and services are individually tailored to meet specific customer specifications. This commitment to serve a broad client base has kept us competitive and is proof that our business is driven by customer satisfaction.
Some of the clients we are proud to serve include;
Educational facilities
Government institutions
Wholesale nurseries
City parks
Domestic gardeners
Products for Passionate Hobbyists & Everyday Gardeners in Perth
We source our all of our nursery supplies in Perth from the most trusted manufacturers in the industry. All of our stock is stringently tested before we carry it in our store to ensure complete customer satisfaction. We manufacture our own wheel-barrow and trolley kits out of the finest quality materials, and we ship anywhere in Australia.
Some of the brand names we stock include;
Seasol fertiliser and soil conditioner
Netafim coolnet pro complete
Javo spare parts
Gro White
K40
Reasons to source Nursery Supplies in Perth from us
Complete range of quality nursery and garden supplies at competitive prices
Guaranteed delivery within specified time
Money back guarantee all products if returned within 7 days
Safe online handling of personal information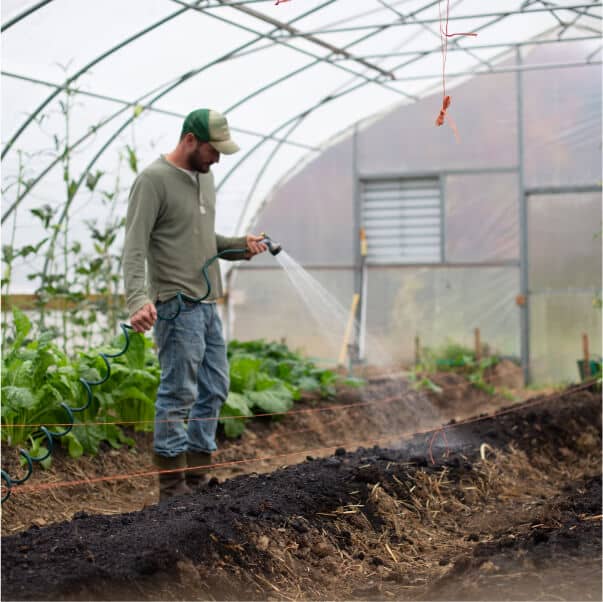 Get in Touch Today About Our Nursery Supplies in Perth
Our highly trained staff are happy to speak with you over the phone or through email, and we would be delighted to speak with you in person in our showroom. We welcome your questions and your feedback so please don't hesitate to get in touch with us.
You can reach us by calling 03 9796 3100.