Nursery Supplies In Australia
At Sage Horticultural we specialise in the manufacture and supply of high-quality gardening supplies and horticultural products. We have been working with home gardeners, commercial growers, schools and community groups all over Australia for 35 years.
Our quality nursery supplies in Australia, excellent customer service, and unrivalled technical expertise make Sage Horticultural the first choice for gardening projects.
Read More
Premium Nursery Supplies in Australia
We believe that the benefits of cultivating flowers and greenery speak for themselves. The process beautifies the local landscape and contributes to a healthy environment. But growing and nurturing a simple vegetable patch or flower garden can also be a remarkably rewarding experience and, more importantly, it can be done at minimal cost.
Our range of first class and affordable products includes:
Greenhouses, glasshouses and plastic tunnels
Plastic pots, crates and trays
Irrigation and water conservation equipment
Plant Trolleys and barrows
Growing kits
Fertilisers and soil conditioners
Horticultural films, shades and materials
Vegetable and herb grow boxes
Gardening tools, supplies and safety wear
Investing in quality Nursery Supplies in Australia
When it comes to plant growth and plant survival experience is key. There are many avoidable pitfalls that can result from oversights such as imprecise greenhouse installation, inaccurate fertilisation or poor quality materials.
We understand that every gardener may not have extensive knowledge in horticulture. However, that should not discourage them from realising their horticultural ambitions.
With decades of experience and expertise, we are equipped to advise our customers on our vast range of superior products and guide them in the best methods of cultivation.
In Safe Green Hands With Our Nursery Supplies in Australia
Whether you're thinking of setting up your own nursery or expanding your commercial operation, Sage Horticultural has everything your garden or nursery needs to flourish. We offer delivery to anywhere throughout Australia and beyond. Our reduced cost returns policy makes it easy and affordable to return products should you need to.
We serve lots of different clients ranging from individual hobby growers and gardening enthusiasts to industrial nurseries and governmental departments. We give each customer specific professional guidance tailored to their specific requirements. We offer specialist horticultural technical advice on:
Heated propagation units
Misting
Fogging
Temperature regulation
Nursery automation
Commercial potting
Furthermore, we provide services such as:
Specialised fertiliser formulations
Leaf and soil analysis
Fertiliser recommendations
Service and repairs for all horticultural equipment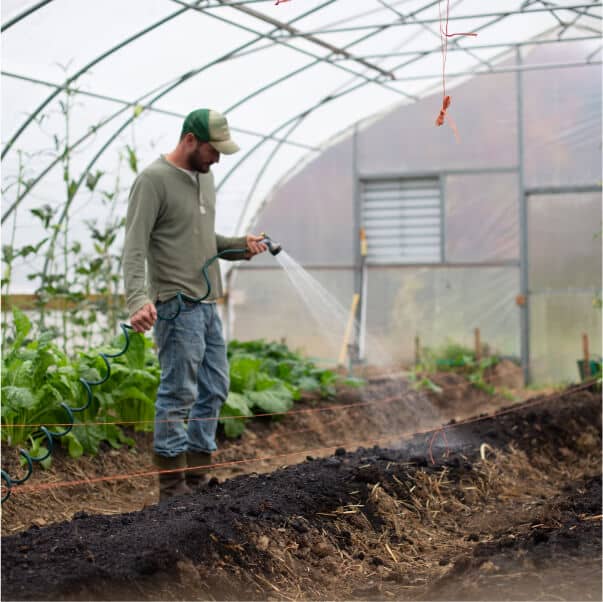 Nursery Supplies Australia – Our Proven Track Record
At Sage Horticultural we hold ourselves to the highest standard of gardening and horticulture. We pride ourselves on delivering quality service to parks, botanic gardens, universities, wholesale nurseries and home gardeners everywhere throughout Australia. Our passion for gardening speaks for itself.
Have a look on our website to get a sense of the plant nursery supplies in Australia, products and services we provide. While you're there why not read some of our customer reviews and see the quality of our services first hand?
We are always happy to advise on horticultural projects of all sizes so stop by or give us a call today and learn how Sage Horticultural can help your garden thrive.