Nursery Supplies to Brisbane
Welcome to Sage Horticultural; we're market leaders in the manufacture and supply of high quality horticultural and gardening products. We have a showroom in Hallam Vic, but we can ship our nursery supplies in Brisbane and across Australia.
Browse our store and see how easy ordering products online can be! Our online store provides safe, secure ordering for your horticultural needs.
Read More
The Number One Choice for Nursery Supplies for Brisbane
Sage Horticultural is a family owned and operated business with 3+ decades of experience in providing top quality garden nursery supplies in Brisbane and horticultural equipment. We aim to deliver all products to your home or business within 7 working days, but that may be extended to 10 days during peak season. We offer a wide-ranging collection of products and services that are designed to attain the best possible results for all of your horticultural projects.
Our product line includes;
Glasshouse kits and greenhouse kits
Irrigation and water saving equipment
Trolleys and barrows
Horticultural fabric and weed blinds
Plastic pots and trays
Fertilisers, soil conditioners and dosing equipment
In addition to offering a wide range of green house kits we also offer a range of personalised services to each and every one of our customers. These services are designed to support the different needs of our customers, and they include;
Technical Advice
Service and repair of products including trolleys and barrows
Spare parts
Our collection of services and products can be personalised to meet individual client requirements, and we're proud to serve a broad client base including;
Education facilities
Government bodies
Wholesale nursery
Parks and gardens
Home growers
Plant Trolleys and barrows
Growing kits
Fertilisers and soil conditioners
Horticultural films, shades and materials
Vegetable and herb grow boxes
Gardening tools, supplies and safety wear
In our years of experience in the horticultural industry, we have learned that investing in quality greenhouse supply from the outset can save you money in the long run. At Sage Horticultural we stock only the best quality nursery supplies in Brisbane and pride ourselves on our dedication to providing quality products at affordable prices to all of our customers.
Top quality Nursery Supplies in Brisbane you can trust
We source our products from the most trusted and environmentally aware manufacturers in the industry. Some of the brands we stock include:
Some of the reasons to shop Nursery Supplies in Brisbane with us
Extensive range of quality horticultural equipment at competitive prices
Guaranteed delivery time within specified delivery times
Exchange or refund guaranteed on all products if (if sent back within 7 days)
Safe processing of personal information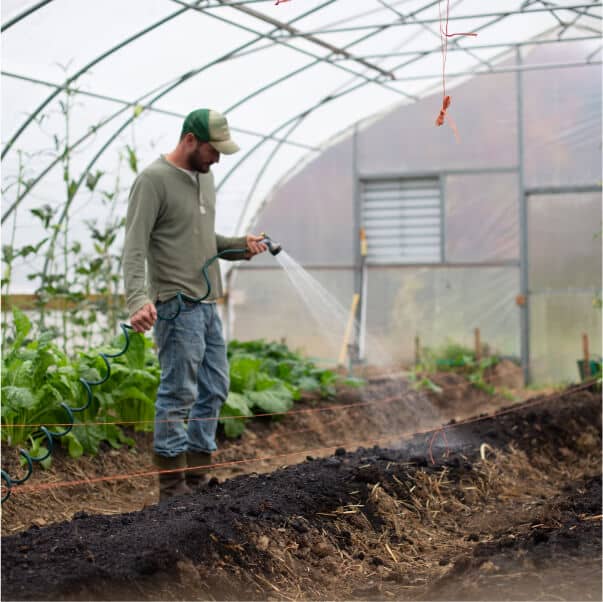 Talk To Us About Supplying Nursery Supplies to Brisbane
Our friendly staff members would love to chat with you over the phone or answer any questions via email, and we'd be happy to provide quotes for orders of all sizes. We also welcome feedback on our products and services, as this is vital to help us further tailor our business to reflect the changing needs of our customer base.
At Sage Horticultural the customer always comes first. We'd love to see you in our showroom, or you can also call us directly with your comments/queries at 03 9796 3100.