Square Plastic Plant Pots
Not all plants or shrubs or flowers require the same things in order to grow properly. Naturally, given the diversity of the plant world, different pots are needed to achieve the kind of healthy growth conditions that will enable your collection to develop as you hope they will.
Square plant pots are just one of many choices that are available to horticulturalists and gardeners and come in a variety of sizes to ensure that no matter what kind of garden or greenhouse plants you care for, there are adaptable solutions available that will enable them to thrive.
Read More
Square Plant Pots Ready to Ship to Australia
At Sage Horticultural, we are market leaders when it comes to the manufacture and supply of premium quality gardening and horticultural products. Over the past 35 years, we have put our considerable knowledge and expertise to good use in building a collection of products that will cater to the ever need of any gardener or green-fingered enthusiast no matter what their level of experience.
Fit Your Plants With The Right Square Pot
When creating the garden that you always dreamed of, it is important that you choose the right pots to suit the kind of plants that you will invest in. Square plastic plant pots have a low centre of gravity, and so they are often the go-to choice for those that intend to grow taller plants, that will potentially catch the wind and require ample support and strength at their base.
The simple rule of thumb, however, is that you buy pots to suit the growth potential of the plants you have. So, if you have a lot of plants that are going to grow a lot, then a big pot is the ideal choice. The pot must be able to sustain your plants into the future and afford some leeway in terms of enabling growth to occur naturally.
Problems arise when a plant is given a pot that is too small. You will notice in such instances that the soil requires watering much more frequently, and so in opting for a larger pot, the soil will take longer to dry out and enable the plant to grow in a much healthier way.
Square plastic pots may be an aesthetic choice as opposed to one that was made on the basis of the space afforded to your plants. Perhaps you have limited space to play with and need to maximise the number of pots you can fit. Round black pots eat up a little more space and don't quite fit together as neatly as their square alternatives, and so choosing wisely can help you increase the possibilities your garden offers.
Service and Expertise Behind Our Square Plastic Pots
Here at Sage Horticultural, regardless of whether you need small pots for flowers, bulbs or herbs, or perhaps are planning to plant trees, topiary or shrubs and require something a little larger, we have an extensive range of square plant pots ready to ship no matter where you are in Australia.
What you will find in shopping with us is that your choice of products is greater, and it is backed up by the kind of service and technical expertise any gardener can depend on when they need a little help in taking their garden or greenhouse to the next level.
So, shop with confidence today here at Sage Horticultural and let us know if there is anything we can do to help.
Read Less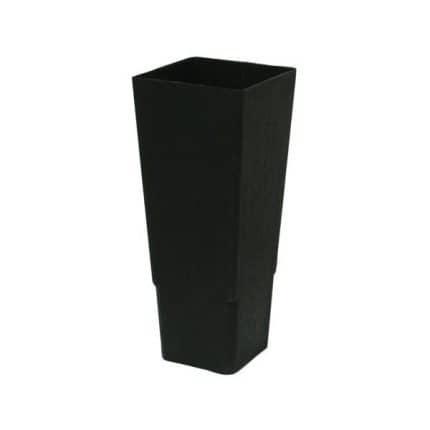 Native Tube 50mm – Packs of 20 50mm Square Forestry Tube – Reko Volume: 210ml Diameter: 50mm Height: 120mm Please