Bird Netting for Garden & Fruit Trees
Secure your garden with our premium Bird Netting solutions at Sage Horticultural.
Don't let your hard work go to waste. Trust Sage Horticultural for top-quality, durable, and reliable Anti Bird Netting solutions. Take the first step in securing your crops and maintaining a thriving garden. Explore our comprehensive range of bird netting options.
Bird Netting for Fruit Trees
We have a very high demand for bird netting for fruit trees and hence we have sourced premium quality netting to protect fruit trees from birds.Our specialised nets provide a protective shield, ensuring that birds don't compromise the quality of your fruits. With a focus on durability and effectiveness, our Bird Netting for Fruit Trees is easy to install and long-lasting.
Black Bird Netting
Choose from our selection of Anti Bird Netting in either black or white at Sage Horticultural. Shield your crops with our dependable Black Bird Netting, ensuring a bountiful harvest and sustained plant health. The discreet black mesh protects without obstructing your view.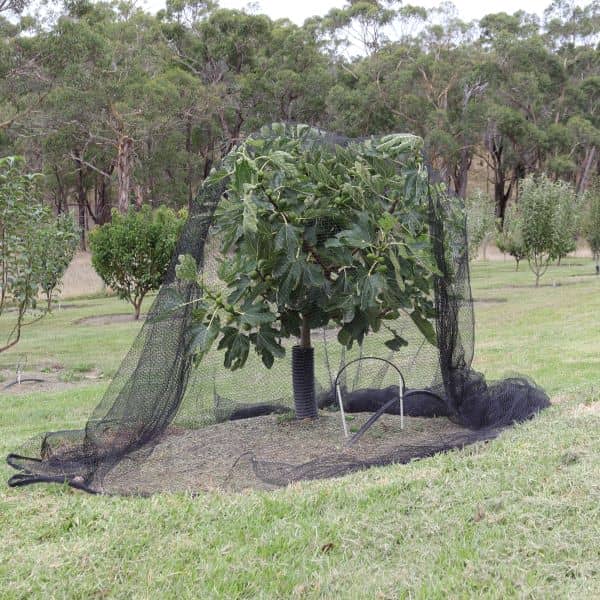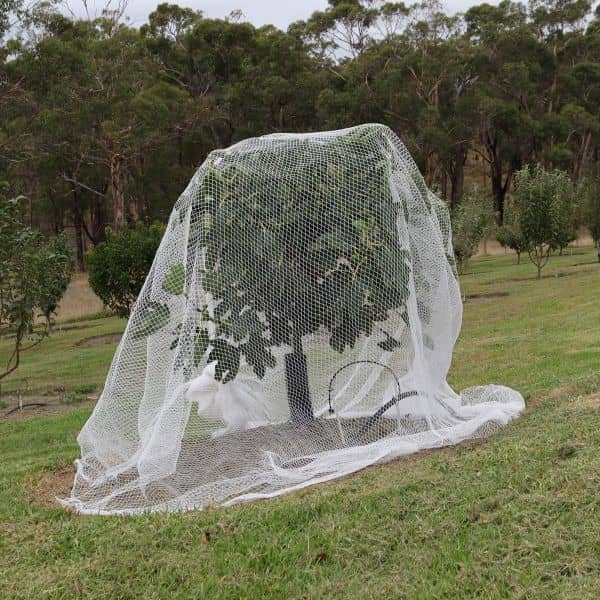 Alternatively, opt for the visible barrier of White Bird Mesh, deterring birds while allowing sunlight to nurture your plants. Both options, UV-stabilized and durable, promise long-lasting protection for your investments. Whether it's a small garden or an extensive agricultural area, our black and white bird mesh offers reliable and versatile protection.
Greenhouse Bird Netting Australia
Sage Horticultural, in operation since 1965, specialises in top-quality greenhouse and horticultural products. Elevate your greenhouse protection with our premium Anti Bird Netting designed for Australian conditions. From meticulous planning to tailored deliveries, we provide bird nets suited to your greenhouse needs. Call us to discuss your specific requirements and explore our range, ensuring your greenhouse remains a sanctuary for growth.
Best Bird Netting Solution
Our range includes various options like Pigeon Net, Aviary Netting, and Fruit Cage Netting. Whether you're a seasoned farmer or nurturing a backyard garden, our heavy-duty bird netting ensures a robust barrier against avian intruders. Blueberry Netting and Bird Mesh, part of our collection, cater to specific needs, providing comprehensive protection.
Take the crucial step to safeguard your crops and nurture a thriving garden. Explore our extensive range today, including netting for fruit trees and commercial bird netting.
Wildlife Friendly Bird Net
Sage Horticultural carry a range of Wildlife Friendly Anti Bird Netting, that complies with Victorian domestic laws. Suitable for Victorian domestic use please see more information at:
https://agriculture.vic.gov.au/livestock-and-animals/animal-welfare-victoria/pocta-act-1986/protecting-fruit-trees-and-wildlife