Sage Horticultural is your go-to destination for greenhouse solutions in Melbourne, Australia. We have been supplying horticulture products in Melbourne and across Australia since 1965.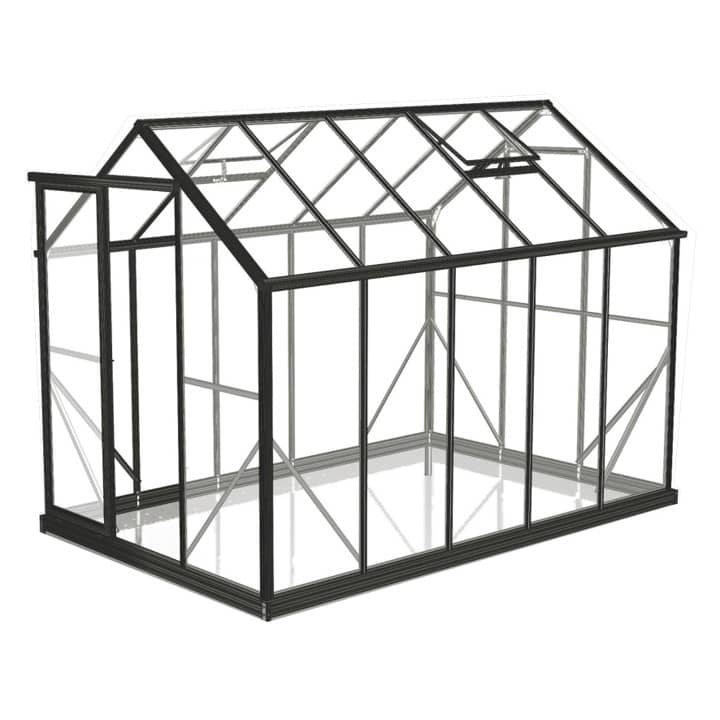 With our extensive range of products and expertise in the industry, we are committed to providing the best greenhouse options for horticultural professionals. Whether you're a seasoned gardener or a beginner, Sage Horticultural has everything you need to create a thriving greenhouse in Melbourne.
We offer complete greenhouse kits in Australia as well as greenhouse materials like anti-bird netting, capillary mat, frost protection cloth, greenhouse plastic, shade cloth and more.
We have mainly 3 different types of greenhouses available for our customers in Melbourne:
Polytunnel (Plastic tunnel greenhouse)
Glass greenhouse
Polycarbonate greenhouse
We have been supplying greenhouses to domestic, trade, educational and government agencies. If you are looking for a trusted greenhouse kit supplier in Melbourne then contact Sage Horticultural.
Greenhouse for sale Melbourne
We have greenhouses for sale in various sizes and types.
These glasshouses are designed to meet the unique needs of Melbourne's and Australia's climate, allowing you to create the perfect growing environment for your plants. With our durable construction and excellent insulation properties, these glasshouses provide optimal conditions for plant growth throughout the year. Whether you're growing flowers, vegetables, or herbs, these glasshouses offer the space and functionality required to nurture your plants to their full potential.
Hothouse kits in Melbourne
When it comes to finding the best hot house kits in Melbourne, Sage Horticultural stands out as a reliable and trusted provider. We understand the importance of quality and reliability, and our greenhouse options reflect these values. From small backyard greenhouses to larger structures for commercial use, we have a wide range of options to suit every need and budget.
Mini greenhouse kits Melbourne
For those looking for a lightweight and mini greenhouse option in Melbourne then Sage Horticultural can provide you with exactly that.
All our small to large greenhouse kits are made from high-quality, UV-stabilised plastic that provides excellent insulation and light transmission. With our lightweight construction, these plastic greenhouses are easy to assemble and move as needed.
Polytunnel Melbourne
Another popular greenhouse option provided by Sage Horticultural is the polytunnel. These structures provide great value for money and durability. Polytunnels offer a cost-effective and efficient way to extend the growing season and protect your plants from harsh weather conditions. Sage Horticultural's polytunnels are designed with durability in mind, ensuring long-term performance and reliability.

Glass greenhouse
For those who prefer the classic and timeless appeal of glass, Sage Horticultural offers glass greenhouses in Melbourne. These greenhouses combine elegance and functionality, providing a visually stunning environment for your plants. The glass panels offer superior light transmission and insulation, creating a stable and comfortable atmosphere for optimal plant growth. With our sturdy frame and high-quality glass, these greenhouses are built to withstand Melbourne's varying weather conditions.
Polycarbonate greenhouse
In addition to traditional glass greenhouses, Sage Horticultural also offers polycarbonate greenhouses. Polycarbonate panels are known for their durability, impact resistance, and excellent light transmission properties. These greenhouses provide an ideal balance between insulation and transparency, ensuring optimal growing conditions for your plants. With our ability to withstand harsh weather conditions and provide excellent thermal insulation, polycarbonate greenhouses are a popular choice for Melbourne's gardeners.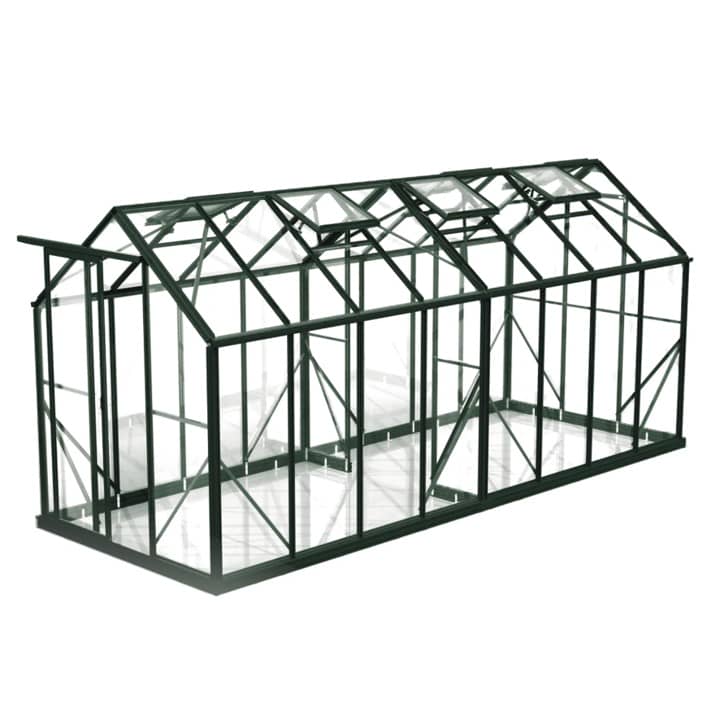 To complete your greenhouse setup, we offer a range of greenhouse plastic options. Our greenhouse plastic is specifically designed to provide optimal light transmission, UV protection, and durability. Whether you need to replace the plastic cover of your existing greenhouse or are constructing a new one.
Sage Horticultural is a trusted name in Australia with its head office in Melbourne. Talk to our experts if you need any help choosing the right greenhouse for your needs.